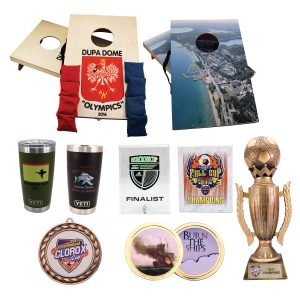 Our UV printed products provide unlimited
colors of print including full four color photographs.
The UV process can be utilized on a variety of products.
Full color plaques, acrylic and crystal awards, leather, glass, coins,
medals and much more.
Ask our knowledgeable staff for more details.
Give us a call today at 866-396-5481 to discuss your options and place your order.