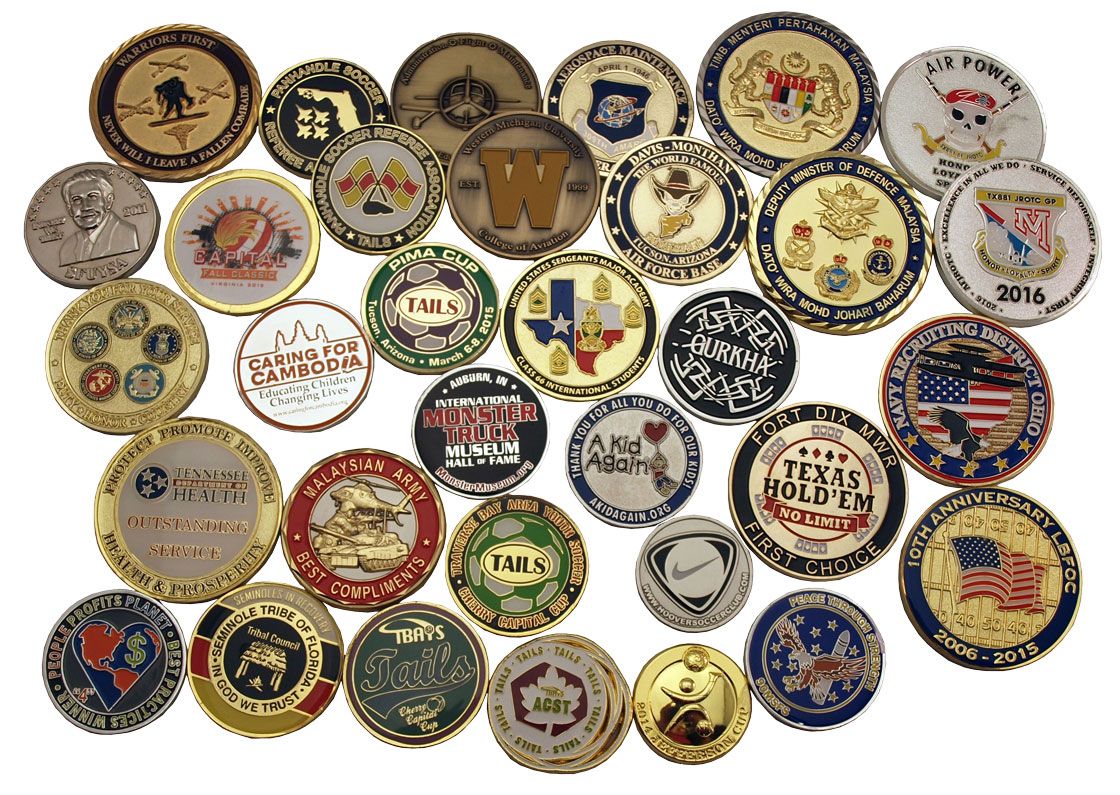 At Mission Awards, we offer custom military coins as well as custom flip coins to kick off your event.
Our coins come in four attractive colors – antique or shiny gold, silver or bronze finishes. We also offer soft enamel or cloisonné color finishes, and you can even add a jeweled diamond edge for an extra-special touch.
Artwork for your custom coins is free, and we will never charge you for dies or setups. At Mission Awards, our Mission is your satisfaction, and you can trust that you'll love your custom coins from us!
We take great pride in our craftsmanship, and it shows in our finished products. Learn more about custom coins or place your order today by calling 866-396-5481.






Bottle Openers