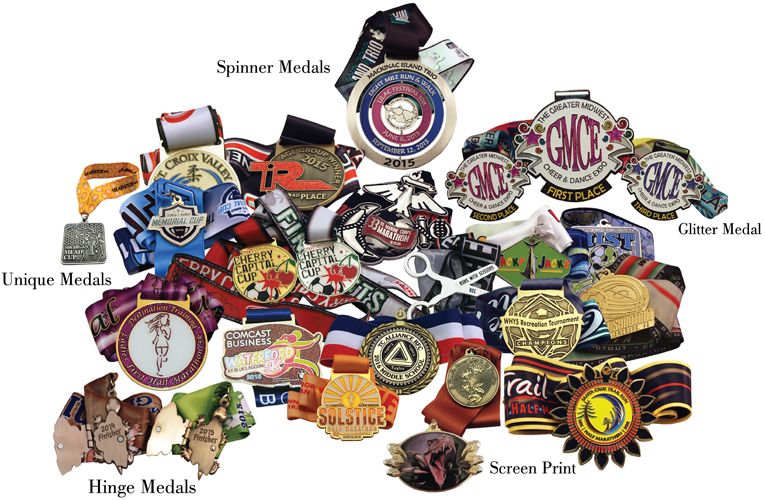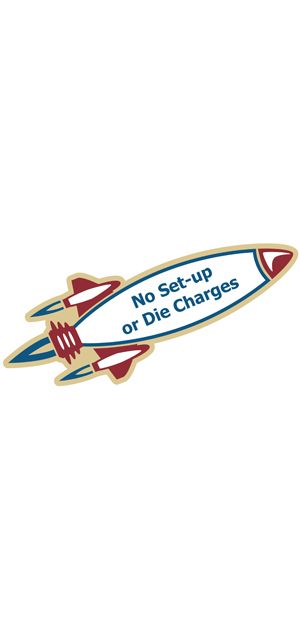 Whether for golf, gymnastics, soccer or any other sport, creating a custom medal or medallion is the perfect way to commemorate a game well played. At Mission Awards, we offer custom medals and medallions including die struck medals, all made using the highest-quality metals available. You can also check out or selection of spin cast, die cast, PVC/soft rubber and Mylar custom medals and medallions. Remember, our Mission is your satisfaction. We will never charge you die charges or setup fees, and the artwork is free!

The Die Struck process allows our customers the ability to design and craft the ultimate medal, emblem or product for their specific event. The process allows for 3 dimensional levels, cut outs and window effects, spinners and rotating levels, glitter, translucent and glow in the dark enamel, danglers, emblems, textured materials, multiple plating options, diamond, coin and printed edges, bottle openers, wine stoppers, emblems, belt buckles, standing medals and much more. Contact us today to have our staff help you design a unique die struck product for your event!
Learn More


Designed and manufactured in the USA! Spin cast medals are ideal for customers who desire a high quality custom medal or emblem at a lower quantity run and lower price. Not only can you design your custom spin cast medal to almost any size or shape, but you can also add color, cut out backgrounds, multi-layered designs (pads) and 3-D effects to give your medal that special, distinctive appearance your participants will treasure.
Learn More


The perfect custom medal for events where time is of the essence! Mylar medals allow our customers the ability to present an affordable, colorful custom medal in those time sensitive situations. We offer multiple mylar holders in 3", 2 ¾", 2 ½", 2" and 1 ¾" emblems. Holders come with either a 2" or 1" custom mylar. Mylar medals are the perfect medal package to present that last minute, custom recognition. No set-up or die charges and artwork is free. We also offer Mylar Lapel Pins for rush events.
Learn More


PVC is a custom molded, weatherproof, colorful soft rubber product with raised and recessed areas. This is a fantastic, economical product for kids events and recognition. PVC can be molded into many products including: Medals, emblems, lapel pins, drink and cup holders, key chains, bag tags, zipper pulls and more. Our custom PVC products are a real eye catcher, call us today and let us design yours.
Learn More


Learn More

Plating Options
Gold: Shiny
Gold: Antique
Gold: Matt
Silver: Shiny
Silver: Antique
Silver: Matt
Bronze: Shiny
Bronze: Antique
Black Nickel
Nickel: Shiny
Nickel: Antique
Nickel: Matt
Brass: Shiny
Brass: Antique
Black Dye
Full color plating also available:
Blue
Red
White
Orange
Green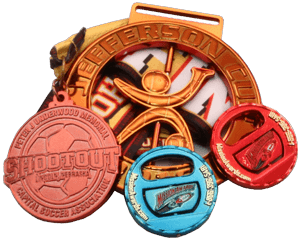 Design Features:
Enamel fill-Glitter
Glow in the Dark
Translucent
Cutouts
Spinners
3D
Screen Print
Gemstone Inlay
Blinking Light
Dangles
Hinged
Multi-piece
Stand
Sliders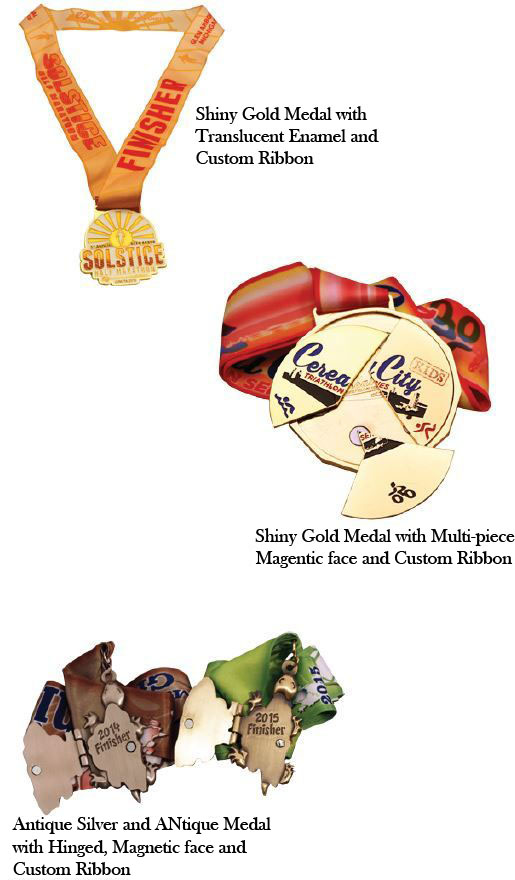 Here you will find products that add that special touch to your medals.
*All Ribbons Are available in solid and multiple color schemes.
Ask our sales team for specific colors.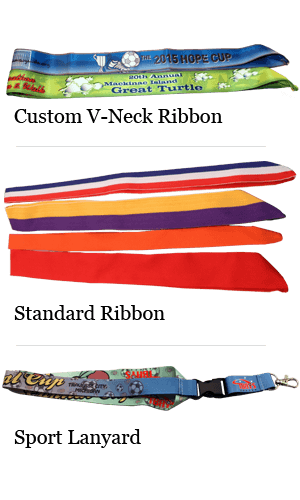 Products Available:
Custom V-Neck Ribbons
Standard Ribbons
Drape Ribbons
Sports Ribbons
Sports Lanyards
Flex Cords
Figure 8 Key chain
Split Key Ring
Split Key Ring with link Chain
Ball Chain Necklaces
Presentation Boxes
Velvet pouches
Laser Labels
Engraving